iOS YouTube app finally works with Google Cardboard
It has been a long wait for iPhone users (like me) to be able to start viewing a 360 videos using a Cardboard.  You Tube' s iPhone app is almost a year behind than You Tube Android app.
Just to clarify, for a phone to support a cardboard, its screen should be divided into two identical screens (a binocular view) so that a cardboard headset can be used for an immersive experience. I would like to quote some Andrew Hayward's article from Feb of this year on Macworld.
How it works (by Andrew Hayward,Macworld)
Rather than use a dedicated screen and processor, Cardboard relies on an affordable shell with specialized lenses, using your iPhone to do the heavy lifting. Depending on your viewer of choice, the iPhone will either slide or strap in, and then once you fire up a compatible app or game, the image will be split into two halves on the screen.
Stare into the lenses and the two images are combined into one immersive, 3D image, and most Cardboard apps use your phone's gyroscope and accelerometer to let you freely look around the virtual world. Cardboard isn't a hugely interactive platform, so games are pretty simplistic, but it's a great way to view 360-degree videos and photo spheres, along with other visual experiences.
Cardboard first launched in 2014 exclusively for Android, and as user and developer support grew, so too did Google's own focus on the platform. In the summer of 2015, the company released the enhanced 2.0 viewer blueprint and added iOS support, launching the official Cardboard app and letting app makers bring their VR experiences to the App Store.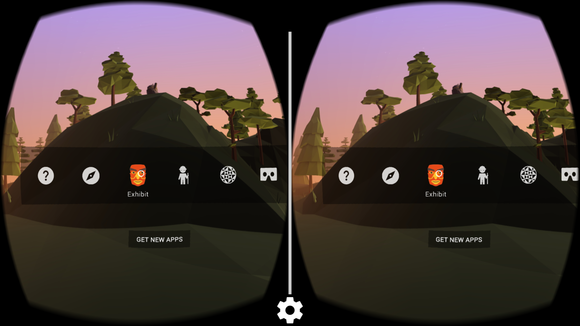 The core Cardboard app isn't required to use a Cardboard viewer—any VR app designed for Cardboard can launch and work independently without Google's main app installed. However, it's a nice introduction to the world of mobile VR and has a handful of neat VR diversions to check out, such as a dazzling kaleidoscope and some 360-degree tours of various locales. (End of quote)
Yes, Android  added iOS support and many iPhone applications such as Google's Cardboard app, Kolor 360 and Mobile VR Station have been providing this experience to iPhone users. However, Google's You Tube app just started doing this.
Could this be related with Apple's missing the first VR wave?
Could this mean Apple is getting ready to launch its own 360 camera set along with a 360 video player and an HMD?