"Future of Location-based AR" at The Altimetrik Collider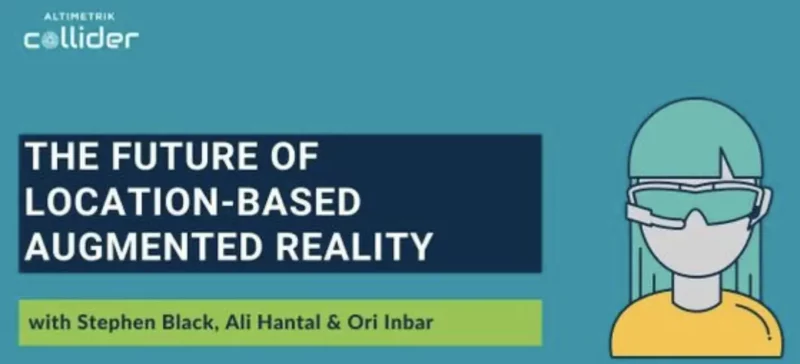 XR Masters' CEO Ali Hantal came together with AR-industry experts at the "Future of Location-based AR" presentation made possible by The Altimetrik Collider.
Opening speech was delivered by Ori Inbar, CEO of AugmentedReality.org and the producer of Augmented World Expo. Among the presenters was also Stephen Black, the producer of world's first example of spatial cinema.
The presentation served as a great opportunity to learn how location-based AR is changing the world, including real-world applications and implications to various industries.
During the presentation a live demo of "GeoPose-based" Augmented Reality, was performed as well, where a digital object's position and orientation are encoded to a physical location.
From 2D to 3D: How Location-based Augmented Reality is Transforming Digital Interactions (link:  https://collider.altimetrik.com/blog/how-location-based-augmented-reality-is-transforming-digital-interactions )
GeoPose Mapping the Future of Location-Based Augmented Reality (link:
https://collider.altimetrik.com/blog/geopose-mapping-the-future-of-location-based-augmented-reality)